WOW!!! Christmas is RIGHT upon us!! WHAT happened to this year? As I type this, my family and I are driving home from North Carolina after spending a great Thanksgiving in the Mountains of Asheville, NC! SO Beautiful!
But, I also cant help but think about Christmas, decorating my house, putting up my tree, and what gifts to give this year. So, I have compiled a top 10 list! I think these are FAB goodies for friends and family!
#10- Restoration Hardware Faux Fur Throw!
Luxe Faux Fur Throws $99 Special $79
#9 BB Cream
Price Range $8-50
BB Cream is all the rage right now! I got some for my birthday and wondered what all the "fuss" was about, but do have to say...I LOVE IT! It's a one-stop shop for your daily makeup regime! Foundation, moisturizer, sun screen, cover up...all in one! ANY girl would love this in her stocking!
#8 Stila All Is Bright Lip Glaze Set $25
*GREAT X-MAS gift idea!
#7 Homemade Lemon Sugar Scrub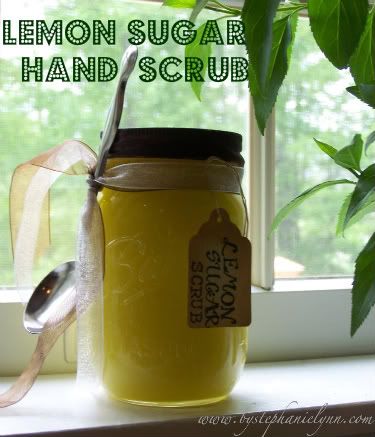 What friend wouldn't want a cute homemade gift like this! You can find ANY recipe on the internet, get some mason jars, and VIOLA! Cute gift!
#6 External Mobile Charging Device! $
39.99
Where has this been all my life?!? This should really be my #1 PICK!!! I know what everyone is getting for Christmas!
8400mAh External Battery Pack High Capacity Power Bank Charger Dual USB output for Apple iPhone 5 4s 4 3Gs 3G, iPod Touch, iPad 1 2 3 4, The New iPad 3/ HTC sensation, XE, XL, One X S V, Thunderbolt, Inspire 4G , EVO 3D, EVO 4G, Desire S Z HD / Samsung Galaxy S3 S2 S 2 II ACE Mini, S Advance, Galaxy Nexus, Nexus 7 / Motorola Atrix 2, Droid 3 X X2 Razr Maxx, Bionic, Triumph
AWESOME IDEA!! The gift that keeps on giving! I would LOVE IT!
#4 Makey Makey
Turn ANYTHING into a Functioning Keyboard!
$40
This is a MUST see item for ANYbody! My kids would LOVE this! And it would get your creative juices flowing!
The shape fits conveniently into your car's cup holder and can power 3 devices at once!
#2 Lace Socks for heels!
How STINKIN Cute are these? Wouldn't YOU want a pair in your Stocking??
AND LAST BUT NOT LEAST........
#1 BLESSING BAGS
The boys and I had a

great time

putting these together! We

m

ade a trip to the Dollar Store for some e

ss

entials and then put the bags together. We carry these in the car with us when we are out running errands and come across the "needy" or homeless!
We spent about $25 are put together 4 bags! That is such a small amount to really help someone who needs it

and

will REALLY appr

eciate it too!
Here

is what we put in out bags to give you an idea:
-Toothbrush/Toothpaste
- Comb
-Kleenex
-Cough Drops
-Bandaids
-Granola Bar
-Peanuts
-Raisins
-Quarters
-Socks
-Vienna Sausage
-Gum
-Candy Canes :)